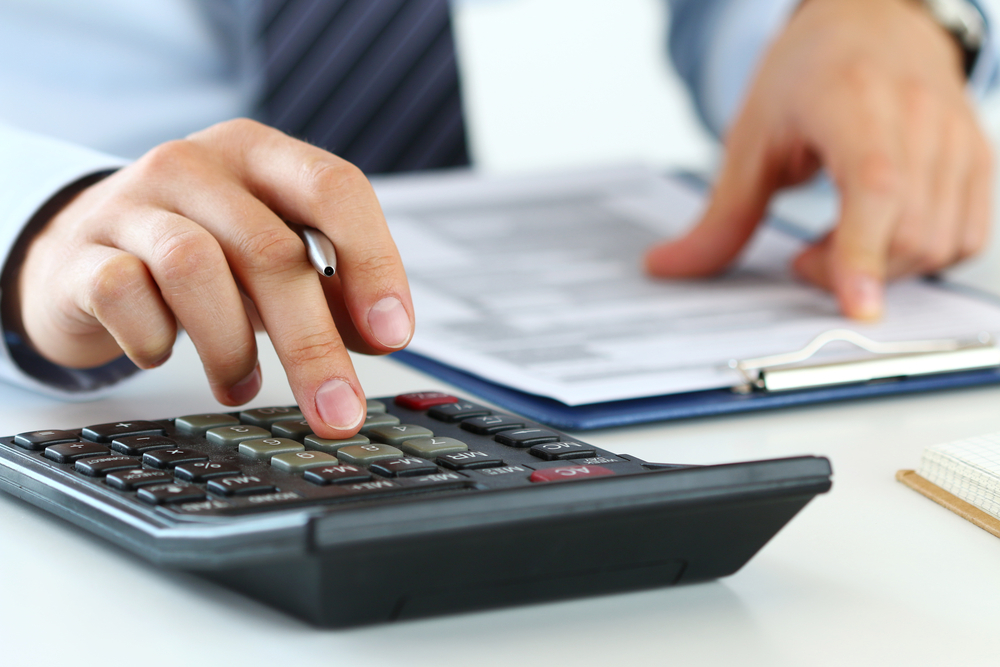 South Dakota ranked No. 11 among 49 states and U.S. territories that saw reductions in food stamps participation, according to the latest numbers compiled by the Supplemental Nutrition Assistance Program (SNAP).
South Dakota had 91,018 residents participating in the federal SNAP program in September 2017, compared to 82,986 in September 2018, the latest month with available data.
The year-over-year change represented a 8.8 percent drop.
For all the states and territories in the analysis, the number of people taking part in SNAP declined by 9.2 percent over the same year-over-year comparison.
SNAP, which is a unit of the U.S. Department of Agriculture, provides nutritional assistance to millions of low-income families and individuals nationwide. The federal government describes SNAP as "the largest program in the domestic hunger safety net."
Data for Rhode Island was not reported to the USDA.
---
Which States Recorded the Largest Drops in Food Stamp Recipients?
| | | | | | | |
| --- | --- | --- | --- | --- | --- | --- |
| Rank | State / Territory | September 2017 | August 2018 (preliminary) | September 2018 (initial) | % Change September 2018 vs. August 2018 | Year-over-Year % Change |
| 1 | Texas | 5,311,725 | 3,620,064 | 3,602,528 | -0.50% | -32.20% |
| 2 | North Carolina | 1,038,992 | 901,940 | 843,088 | -6.50% | -18.90% |
| 3 | Alaska | 101,439 | 86,149 | 86,034 | -0.10% | -15.20% |
| 4 | District of Columbia | 124,075 | 107,050 | 108,377 | 1.20% | -12.70% |
| 5 | Wyoming | 30,587 | 27,391 | 26,987 | -1.50% | -11.80% |
| 6 | South Carolina | 696,654 | 629,959 | 620,912 | -1.40% | -10.90% |
| 7 | Kentucky | 649,065 | 583,875 | 579,199 | -0.80% | -10.80% |
| 8 | Utah | 198,502 | 182,667 | 180,032 | -1.40% | -9.30% |
| 9 | Mississippi | 528,067 | 489,938 | 479,423 | -2.10% | -9.20% |
| 10 | Tennessee | 1,022,588 | 943,013 | 930,386 | -1.30% | -9.00% |
| 11 | South Dakota | 91,018 | 84,361 | 82,986 | -1.60% | -8.80% |
| 12 | Florida | 3,217,150 | 2,947,869 | 2,941,835 | -0.20% | -8.60% |
| 13 | New Hampshire | 89,693 | 83,466 | 82,092 | -1.60% | -8.50% |
| 14 | Idaho | 162,292 | 150,781 | 149,387 | -0.90% | -8.00% |
| 15 | Michigan | 1,332,382 | 1,244,328 | 1,230,552 | -1.10% | -7.60% |
| 16 | Maine | 173,067 | 161,686 | 160,087 | -1.00% | -7.50% |
| 17 | Indiana | 649,118 | 606,211 | 602,029 | -0.70% | -7.30% |
| 18 | Iowa | 359,201 | 335,057 | 333,402 | -0.50% | -7.20% |
| 19 | Arizona | 898,552 | 838,416 | 838,485 | 0.00% | -6.70% |
| 20 | New Jersey | 788,641 | 742,303 | 735,850 | -0.90% | -6.70% |
| 21 | Connecticut | 403,323 | 377,531 | 377,649 | 0.00% | -6.40% |
| 22 | Montana | 118,297 | 112,123 | 110,916 | -1.10% | -6.20% |
| 23 | Arkansas | 385,494 | 362,440 | 362,454 | 0.00% | -6.00% |
| 24 | Oregon | 652,429 | 619,273 | 614,529 | -0.80% | -5.80% |
| 25 | Washington | 902,796 | 852,952 | 850,732 | -0.30% | -5.80% |
| 26 | Illinois | 1,861,915 | 1,765,985 | 1,757,609 | -0.50% | -5.60% |
| 27 | Missouri | 756,634 | 719,012 | 714,356 | -0.60% | -5.60% |
| 28 | Vermont | 74,715 | 70,874 | 70,620 | -0.40% | -5.50% |
| 29 | West Virginia | 333,919 | 316,195 | 315,408 | -0.20% | -5.50% |
| 30 | Delaware | 144,641 | 138,586 | 136,761 | -1.30% | -5.40% |
| 31 | Georgia | 1,588,084 | 1,529,027 | 1,504,422 | -1.60% | -5.30% |
| 32 | Wisconsin | 673,098 | 640,315 | 637,586 | -0.40% | -5.30% |
| 33 | Minnesota | 445,535 | 426,388 | 422,155 | -1.00% | -5.20% |
| 34 | North Dakota | 53,523 | 51,183 | 50,733 | -0.90% | -5.20% |
| 35 | Louisiana | 894,313 | 852,608 | 848,859 | -0.40% | -5.10% |
| 36 | Alabama | 790,882 | 756,688 | 751,235 | -0.70% | -5.00% |
| 37 | California | 4,040,313 | 3,875,364 | 3,846,268 | -0.80% | -4.80% |
| 38 | Maryland | 668,216 | 639,567 | 637,475 | -0.30% | -4.60% |
| 39 | Nebraska | 173,488 | 166,981 | 165,496 | -0.90% | -4.60% |
| 40 | Virginia | 753,721 | 726,202 | 719,439 | -0.90% | -4.50% |
| 41 | New York | 2,854,907 | 2,751,082 | 2,733,500 | -0.60% | -4.30% |
| 42 | Ohio | 1,449,403 | 1,401,376 | 1,395,560 | -0.40% | -3.70% |
| 43 | Oklahoma | 600,783 | 583,042 | 581,866 | -0.20% | -3.10% |
| 44 | Hawaii | 166,398 | 161,692 | 161,550 | -0.10% | -2.90% |
| 45 | Pennsylvania | 1,841,128 | 1,801,513 | 1,796,760 | -0.30% | -2.40% |
| 46 | New Mexico | 463,720 | 455,481 | 454,804 | -0.10% | -1.90% |
| 47 | Nevada | 442,981 | 439,822 | 437,137 | -0.60% | -1.30% |
| 48 | Guam | 45,117 | 45,356 | 44,722 | -1.40% | -0.90% |
| 49 | Massachusetts | 766,805 | 771,602 | 765,641 | -0.80% | -0.20% |
| 50 | Colorado | 448,675 | 455,186 | 455,773 | 0.10% | 1.60% |
| 51 | Kansas | 205,870 | 213,641 | 212,522 | -0.50% | 3.20% |
| 52 | Virgin Islands | 25,406 | 28,646 | 28,933 | 1.00% | 13.90% |
| | U.S. Total | 42,489,337 | 38,874,257 | 38,577,141 | -0.80% | -9.20% |
Source: Supplemental Nutrition Assistance Program (SNAP)